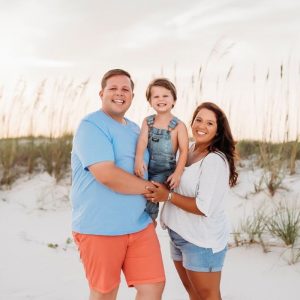 Hi! I'm Tiffany Catchot and I can't wait to help you plan your next adventure! I'm happily married to my wonderful husband Brandon and we have one rowdy toddler that continues to keep life fun! Traveling is important to us as a family and we are always striving to make new adventures any chance we get!
I have a degree in Leisure Studies with a concentration in Recreational Therapy and a passion of all things outdoors! What better way to practice leisure than on vacation, right?
As a former Disney cast member I'm extremely knowledgeable of the company and what it has to offer! As a DVC member we are get the opportunity to visit often, so I continue to stay up to date on the latest and greatest happenings around Disney properties!
I would love to help you plan your next family vacation, a friend-cation, or maybe even a romantic getaway. By utilizing me as your travel agent, I can reduce the stressful and overwhelming side of travel planning! Where do you want to go? The destinations are endless!
Email: Tiffany@joyousadventures.com