Joyous Adventures was born out of the spirit of Joy that we all receive from the memories and experiences created from our travels.  We want to help you experience the Joy of Travel and to have many Joyous Adventures in your life!  
In 2019, after much prayer and consideration, we decided to embark on this journey to help you create these experiences.  Don't be alarmed though – Joyous Adventures might seem new, but our travel experience is not! Jennifer, our owner, has been an active Travel Agent since 2011.  Her journey began even earlier as a Disney Vacation Club member (2007) where she became an expert in all things Disney.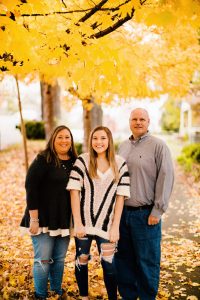 Needing a little magic outside of the Most Magical Place on Earth? Don't worry about that either! Over the past few years, we have sent clients to destinations around the globe, including Phuket, Israel, Europe, Tokyo, Hawaii, and all over the Caribbean and Mexico.
Our agents look forward to helping you with all the details of your Adventure so that you can spend your time focusing on creating treasured memories for your family!