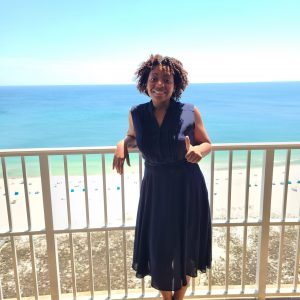 Hi, my name is Eleonore Jeudy and I escaped the harsh winters of New York City for the mild weather of the Gulf Coast in Northport, AL.
My love for travel began at an early age when my family would visit my eldest brother on summer vacations, wherever he was stationed in the Navy. Fajardo, Puerto Rico was my favorite destination from those travels and the Caribbean remains my top place to visit today.
I became a travel agent five years ago and have enjoyed learning about the distinctions between various resorts and cruise lines. It is a pleasure to familiarize myself with so many destinations to recommend the best places for couples, families, and friends to stay. My specialities include Sandals, AMR Resorts, Disney, Palace Resorts, and Marriott.
Speaking fluent French, Creole, and Spanish has also helped me during my and my clients' world adventures. Whether you are traveling domestically or internationally, I would love to help you plan your next trip!
Email: Eleonore@joyousadventures.com