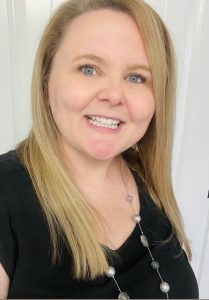 Hi there! I'm Traci Lenz and I currently live in North Carolina, but I've also lived in Japan, North Dakota, California, Alabama, and Florida courtesy of my husband's military career. My husband and I have been married for 20 years and have 3 children. Five years ago, I closed my small children's boutique and chose to stay home when we adopted our youngest child. I was blessed with an opportunity to join the agency and have loved every minute of planning for my client's vacations. 
I hold a degree in Marketing and Business, but I find that the best education comes from first hand experience. My favorite vacations will always be Disney! We have been a passholder at both Disney World and Disneyland California throughout the years. There is something new to experience each time we visit, but yet the magic from childhood remains the same.
My family loves visiting Disney, Universal, Hawaii, California, Carolina coast, Florida beaches, and all inclusive resorts. As a mom of a college student, high schooler, and kindergartener, I know that details are important and that one size vacations do not fit all. I love planning a detailed itinerary that meets all your travel party's needs. I am well versed in travel tips for military families and traveling with special needs. I would love to help your family book a vacation that is just the right fit!
Email: Traci@joyousadventures.com