Hi, my name is Erin Chupek. I was raised in Bradenton, Florida, attended college in Arkansas, and now live on the beautiful Gulf Coast of Alabama, in Fairhope. My husband Chad and I have been happily married for almost 29 years! We have three adult daughters, one son in law, and two fur children. I am a retired middle school history teacher, and have always been affectionately known in our family as "Tour Guide Barbie."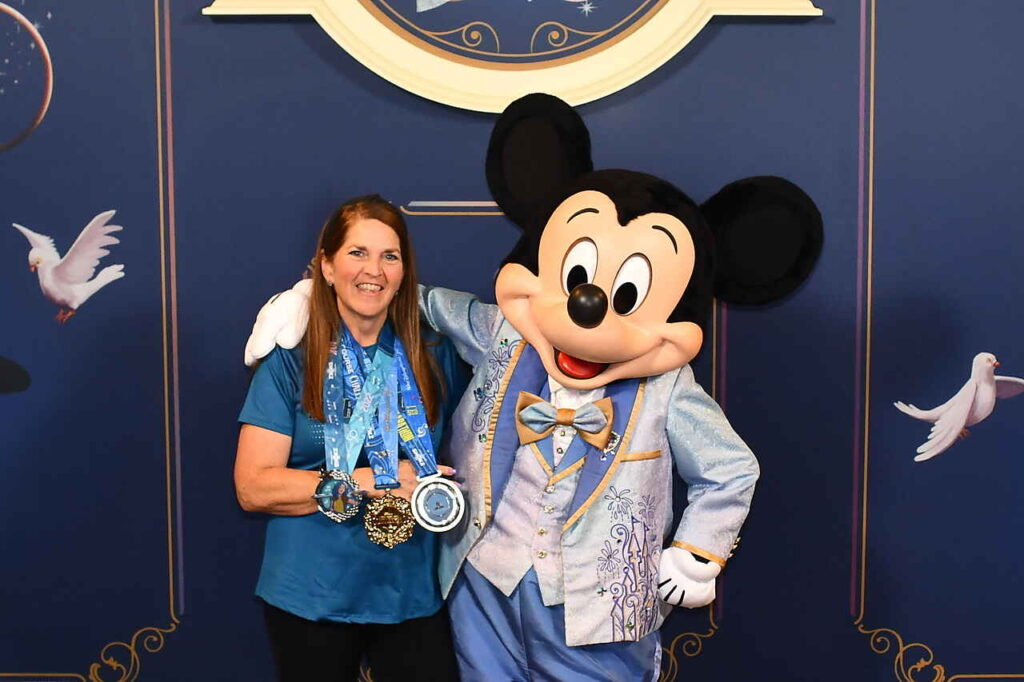 I grew up close to Walt Disney World and have traveled there more times than I can count. My husband and I have been DVC members since 2001. We've traveled to Disney's Hilton Head Island Resort, Disney's Aulani in Ko Olina, Hawai'i, Disneyland Park in California, and Disney Cruise Line. Our most recent Disney passion is participating in RunDisney races, and camping at Fort Wilderness with our dogs.
Outside of Disney, I've traveled and vacationed in New York City, Las Vegas, Savannah, Gatlinburg, St. Augustine, Little Rock, Memphis, Atlanta, Key West, New Orleans, Lexington, and Detroit, as well as many smaller cities. We recently entered the RV world and love road tripping as well. Living on the Gulf Coast allows us to enjoy the beach anytime we have the opportunity.
I'm always up for a vacation, and I would love to help you plan yours! Disney, Universal, cruising, or a beach vacation? Let's decide where you want to go and start planning!
Email: Erin@joyousadventures.com