Hi, I'm Amanda Fulford and I live in Panama City Beach, FL.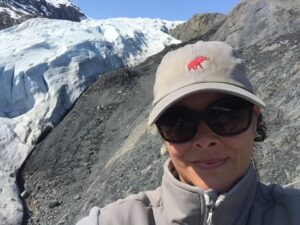 I am originally from Tuscaloosa, AL and graduated from the University of Alabama practicing Commercial Interior Design in Birmingham for eighteen years! After years of living in the city, I decided to move to the beach for a permanent vacation!
I was fortunate to begin traveling at a very young age and have always enjoyed visiting new destinations with my family and friends, sharing new experiences and making fabulous memories. I have a true passion for travel. As I am coming home from a destination, I find myself thinking "Where can I go next?".
With every vacation that I help "design", I give special attention to exactly what my clients are looking for and what is important to them.  Excellent beach? Activities? Great food?  Relaxation? Let me know and I will make it happen!  The most rewarding part of working in the travel industry is helping others fulfill their travel dreams.  When I help a client plan a trip, I treat it as if it were my own!
Whether you're dreaming of a tropical beach paradise or an exotic adventure, I will personally take the time to understand your travel preferences to create a spectacular vacation experience just for you.
Where would you like to go? I would love to assist you in planning an experience of a lifetime!
Email: Amanda@joyousadventures.com