My name is Abby Kirkland and I currently reside in Hoover, Alabama with my husband and my son. I am a 9th grade World History teacher and I love to travel.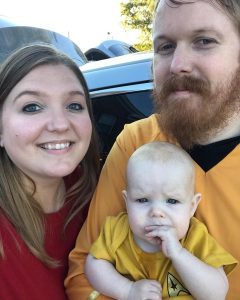 My husband and I enjoy going to Disney as much as possible. We can't wait to take our son, Elliot, on his first Disney trip! Outside of that we love visiting zoos, aquariums, and museums. If you want your next vacation to include something educational, be sure to hit me up! 
Throughout my travel planning journey I have booked everything from weekend getaways to amazing trips to Disney (including MickeyMoons!!), beach trips, and trips to the mountains.
My goal as your agent is to help you and your family enjoy your time together and build memories that will last a lifetime. Let me make that happen!
 
Let's plan that magical, dream vacation together! Just tell me where you want to go!
Email: Abby@joyousadventures.com