I'm Heather Hicks and I truly believe I have the best job EVER! I've taken my lifelong love of traveling and turned it into my career. Who wouldn't want to do what they love every single day?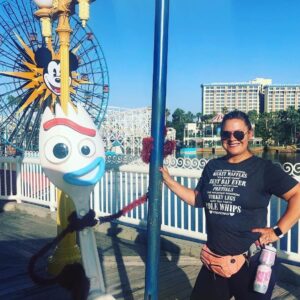 I know how overwhelming planning vacations can be so I'm here to minimize your stress during this time period. Did you know travel planners don't just book resort and airfare? I can assist with transportation or advance reservation requests, cruise excursions, tips/tricks, travel insurance – you name it! I want you to have an unforgettable AH-MAZING vacation and will do everything in my power to make it MAGICAL.
I'd love to customize a vacation package for you to Walt Disney World, Disneyland, Disney Cruise Line, Aulani Resort & Spa in Hawaii, or any of the Adventures by Disney!
Want to travel somewhere besides a Disney destination? I've got you covered there as well!
Universal Studio in Orlando or Hollywood
Sea World Parks
A vacation to the Caribbean or Mexico
Cruises on Royal Caribbean Cruise Line, Norwegian Cruise Line, MSC Cruise Line, or Carnival Cruise Line
And let's not forget all-inclusive or destination-specific vacation like Sandals & Beaches Resorts, Hawaii, Busch Garden vacations or Sesame Place vacations just to name a few!
I'm here every step of the way to answer any and all questions/concerns that you have. I want to make your vacation dreams come true in the most relaxing and stress free way!
Email: Heather@joyousadventures.com