Hello there!  I'm Kim, an enthusiastic travel agent with a passion for exploring the world.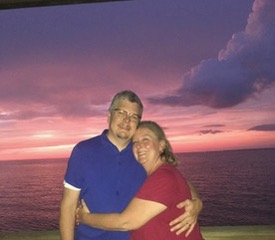 I currently live in the Atlanta metro area and have spent several years in Alabama and New York City.  With travel experience across Europe, Canada, South America, Caribbean Islands, and the US, I have gained a wealth of knowledge and hope to share my experience in creating unforgettable adventures for my clients.
Family is very important to me.  My love of travel came from my mom, who established this passion early on.  My husband and I took our first child on a cruise at 18 months old.  Our second child had his first birthday at Disney eating with his favorite characters.  As a family, we have enjoyed theme parks in Florida, tent camping, cruising, RVing, tour buses through amazing countries, and resort stays.  I loved the challenge of planning these vacations as much as going on them.

Whatever you are dreaming of doing, I hope you will put your trust in me to plan a trip tailored to your needs and interest.  Contact me today to start planning your next unforgetable adventure!
Email: Kim@joyousadventures.com