Hi, I'm Marsha Granen. I grew up in Alabama but have lived in Florida and Georgia before recently moving to Texas with my husband, Mark.  Mark and I have been married for 20 years and currently have a fur baby named Scout.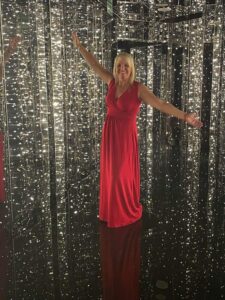 We love the outdoors and enjoy hiking, fly fishing, winter sports, and of course, going to the beach! When traveling to new destinations, some of our favorite things to do is go to museums, historical sites, and eat at local restaurants. And no matter if it rains or shines, we always love what we call 'our big adventures!'
I joined Joyous Adventures Travel Agency after moving to Texas because I wanted to use my love and passion for travel combined with my background in customer service to help others make lifelong memories with their family and friends.
I specialize in several types of travel including well known theme parks, cruise lines, and all-inclusive resorts. But I also love to help my clients by putting together a curated travel experience that includes hotels/resorts, flights, and excursions. I'll go above and beyond to make sure all your needs are met and your questions are answered.
Ready to start planning your next vacation? Contact me today!
Email: Marsha@joyousadventures.com