Hi, my name is Larrian Mason. I was born, and raised, and still reside, in Flat Rock, Alabama. I have been happily married to my high school sweetheart for 28 years, and we have raised both a son and a daughter.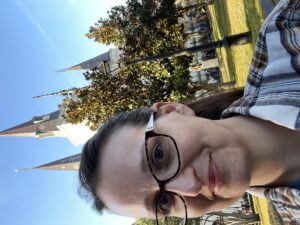 I thank my parents for my love of travel, since they drove us all over the USA when I was young. So, of course, we did the same with our kids and I have been planning trips ever since!
From road trips to cities like St. Augustine, Washington, DC, or Savannah, Georgia, to just driving RVs across states like Kentucky and Tennessee. To places like Walt Disney World, Colonial Williamsburg to watch a civil war reenactment, and to New Orleans' historic district. My passion is to plan trips which are not only packed full of fun and activities, but also let you experience local history, famous places, and different foods. It's exciting to me, to help someone take that trip they have been wishing for. I would love to help you plan your next trip and get to make those memories that you and your family will never forget.
So the important question is – where do you want to go?
Email: Larrian@joyousadventures.com