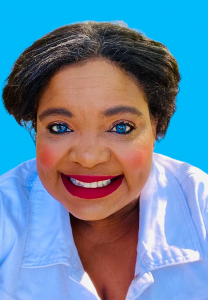 My name is Aquila Heron. I have been married to my husband Daniel for 10 years. We have two boys who are 14 and 7. I was born and raised in Birmingham, Alabama but our family relocated to Florida 7 months ago, and we're even closer to the Disney magic where we spend so much time over the years! Being so close allows me to keep on top of all the new events and experiences at Disney, giving YOU the inside scoop.
I have been a stay at home mom for the past 10 years, but our family has  always loved to travel. Disney and cruises are our favorite and our biggest vacations every year. I gave so much free (and requested!) advice to my friends who were traveling over the years, they told me I should just become a travel agent.
When the opportunity came to join Joyous Adventures, I decided to jump. It's been one big adventure, and I can't wait to help you have some joyous adventures of your own. 
Email: Aquila@joyousadventures.com